Time is running out to sign up for our Scene Mastery Boot Camp in Nevada City, CA. My co-instructor, Catharine Bramkamp, and I are putting on seven—yes, seven!—all over northern California.
Over the last few years, we've been doing boot camps in South Lake Tahoe, CA, just for plotting. But last year we added a Scene Mastery Boot Camp.
I added the Scene Boot Camp because I know how hard it is to craft a scene. There are so many considerations in the process, and I've never seen even a one-hour workshop on scene structure. And honestly, you can't learn all you need to know about scene structure in one hour, let alone one day.
As with the Plotting Madness Boot Camps, the Scene Mastery camps are intimate, hands-on small-group workshops that allow for intense personal attention and have writers actually writing and rewriting scenes. What makes a boot camp so special is getting that direct feedback and suggestions from other writers.
It Takes a Village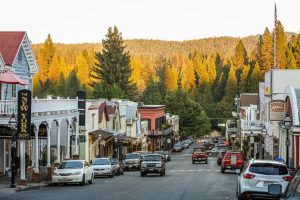 I'm a big supporter of group process. We writers sit locked in our cages most of the time, alone and plodding along without any help. And while that's fine for most people most of the time, and especially for seasoned writers who know what they're doing, a lot of beginning writers could really use that help to steer them in a good direction when it comes to plotting and scene structure.
And I'll venture to say all writers, even expert ones, can benefit from feedback on their scenes. Maybe you have beta readers who go through your manuscript when you've finished the first draft. That can be terrifically helpful. But not everyone has access to excellent beta readers who truly know how to critique and have a ton of novel structure under their belt.
In addition, it can be super useful to get feedback and ideas from an assortment of writers, those writing in genres different from yours, to see if your scenes work, if they evoke the emotion you are going for.
At the scene camps, you'll learn the answers to these questions and more:
Who is the best POV character be for this scene? What mind-set do they need to have?
What is the high moment I need to build to, and what will happen and be revealed in that high moment?
Where and when will this scene take place?
Why and how is this scene essential to my plot?
What is the central conflict in this scene (inner and outer)?
How will my character change by the end of the scene (because she should, in a significant way, at the end of every scene)?
What key bits of backstory do I need to include, and how will I insert them without info-dumping?
How will I create microtension on every page by hints, secrets, innuendo?
What other characters should be in this scene and why?
What is the tone or mood I need to set in this scene?
What take-away feeling do I want to leave with the reader when they finish reading the scene?
Boot Camp: May 5 -8, 2019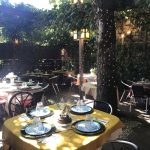 Our first Scene Mastery Boot Camp will be held in the beautiful Gold Country town of Nevada City, nestled in the Sierras. Nevada City gives you a feel of the past, with its old brick buildings, uneven high sidewalks, flower beds spilling blooms over fences and walls, and quaint shops and restaurants.
The boot camp will be held at a fun venue right in the heart of town, at the Reiki Kitchen Event Center. We meet on Sunday, May 5, between 4 p.m. and 6 p.m. for a meet and greet at the Reiki Kitchen. There, you'll meet the other writers attending and your instructors, have some yummy food and drinks, and get your folder and homework assignments.
Boot camp starts Monday morning at 8:30 (coffee and fresh local pastries to start the day). You'll spend all day Monday, Tuesday, and Wednesday learning, writing, working, and discussing scene structure. Catered lunch at the Reiki Kitchen is included in the cost. The boot camp ends Wednesday at 5 p.m.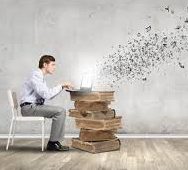 Sign up for this boot camp HERE. Space is limited, so be sure to sign up ASAP. We take a maximum of twenty participants.
If we don't get a minimum of 12 participants by April 5, we will have to cancel the event, so please sign up now if you're interested!
Nevada City has lots of wonderful places to stay. Considering choosing a B&B or hotel within walking distance of downtown so you can walk to the boot camp. The Nevada City Chamber of Commerce has a list of places to stay.
Be sure to come early on Sunday to explore the town. And consider staying an extra day to join Catharine and me as we take in the shops, bakeries, wineries, and local sites. Catharine lives in Nevada City, so this is home base for her!
Spring in Nevada City is glorious. It's a short hop from Sacramento and well worth the drive. It's one of my favorite places to visit each year, and I hope you'll join us for this fun and intensive boot camp!
Any questions? All the info you need to know is on our boot camp website at www.WritingforLifeWorkshops.com.
Can't make this boot camp? Check out the others.
Other Scene Mastery Boot Camps:
Geyserville, CA (Wine Country, Sonoma County): June 9 – 12
South Lake Tahoe: Sept. 29 – Oct 3 (read up on the Tahoe house and boot camps HERE).
Carmel, CA: Nov. 3 – 6.
Scene structure is so important to master. Here's your chance to learn all you need to know and get lots of feedback on your scenes as you write and rework them!